Must-have online product design tools for Web-to-print
7 minutes read

No Comments
If you know what your customers need as soon as possible, your business will be much more quickly promoted and be one step ahead of the rivals. More importantly, there are more advertising agencies or company making promotional items as well as selling custom products on the market. You have to struggle with the business opponents as this niche market at higher level. Thus, keep your online store following with the latest trend will be the first stage of a success story.
Especially, this is always true Printing industry. There are a plenty of online shops offering to print on goods although their customers face with poor featured website software. Meanwhile, customers want to convey their exhibits attitude, perception and even character into things. Thus, according to the development of the digital age, online product designer software has arisen and becomes as the growing trend over the world.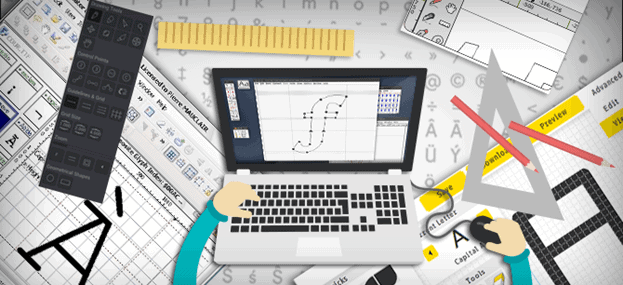 All the traditional printing business owners are looking for a solution or tool provider that helps them deploy online product design tools within their website so that their customers can prepare and create a work as they wish. We can give you an example of a Magento T-shirt printing website. Instead of designing or offering different designs for customers, you give them the ability to design by themselves and place an order on your site. Your web-to-print offers them a design tool with necessary functions, ensuring to conquer the most difficult shoppers. Providing a tool for customer to be free creators at the same time saves your cost and accumulates more customers, turning them as loyal shoppers. After a complete design, you only need to send to a printer machine the file developed by your customers on the website.
Printing solution providers have their designer tool on different platforms like Magento, WooCommerce, Shopiffy, OpenCart and other. Among them, printing website owners highly consider Magento and WooCommerce platforms much. They find out a lot of awesome features when setting up their web to print on them. Our blog post today will suggest some outstanding Product online designer tools for A Magento T-shirt design web to print and pick up one of them to help you to completely see How an effective designer tool works for your Magento store.
This module is developed by NetBase which is one of the leader of Magento solution. Especially, their solutions more focus on Printing industry, keep following with the hottest trends of current e-commerce. This powerful tool is created to customize T-shirt, Business card, Smart Phone and Table case, Pillow and many printable products. This is good at User-interface as well as User-experience, bringing a perfect solution for your Printing e-business
2. inkyROBO
inkyROBO has developed and provided a lot of good solutions for online design software applications that are fruitful for the business in the future. They also provide many tools including designing tool, OpenCart T-shirt designer, letter designer and much more. Their products come installed with optimized and well-tested coding to provide a better experience.
3. InkXe Software
This complete web-to-print solution offers personalized products to your customers. With this tool, your customers are possible to personalize their products from T-shirt, Jersey, Mug, Mobile Case, Business Card to other. The designer software seamlessly works with all printing methods like screen, DTG, sublimation and laser engraving. It also integrates with a lot of e-commerce platforms including Magento, Shopify, OpenCart and others.
4. MageBay
This prominent company offers Magento – based online product designer tool that comes with design customization functionality, flexible source code, different kinds of printable products and many more. This can be easily integrated with the website and requires a little configuration. And it also supports other printable products.
5. Fancy Product Designer
Fancy product designer software is created by Fancy team, being used to customize the design for a wide array of products. This custom design software application supports responsive architecture, in-browsing editing as well as media support. You can use it for different CMS platforms like WordPress, WooCommerce, and OpenCart.
6. Product design tool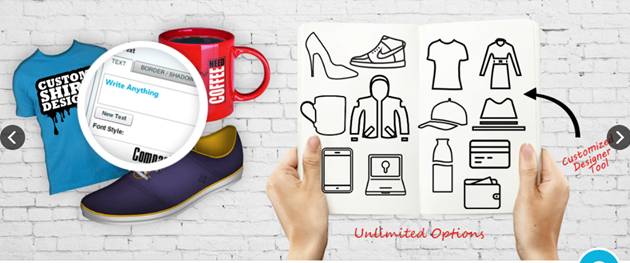 Being one of the best products of Product Designer tool Company, the software can be used for crafting and customizing designs for a huge range of products from t-shirt, caps, bags and a lot of things. This company provides a highly scalable online designing tool, which is considered as the secret power for the growing printing – business. This designing tool will be bestowed with advanced functionality.
Obviously, there are a lot of awesome product designer soft-wares coming from different well-know providers when you want to select a complete solution for your printing – web store. However, which is the best suit for your Magento T-shirt web-to-print? We highly suggest you the module Magento Product Online Designer of Netbase's Company. This tool is an independent extension that is installed into your Magento site and offers customers awesome features. Here are the benefits of the module gives to your Magento T-shirt printing web-store.
Easy to use for both web-store owner and customers: because the module is built up based on friendly user interface and clear feature. Customers or you yourself do not take so much time to understand how to use it on your web-to-print.
What your customers can do:
+ Add Text and Curve Text: with many colors, fonts, and other sizes. Customers can curve text in their design according to shadow, pattern, rotate and others directions.
+ Easily use the Powerful Helpdesk with simple characters and images to guide them
+ Add Clipart, change color, move or resize the clipart, flip, center or function and etc.
+ Upload image after completing the design process under types of file like PNG, GIF, or JPG…
+ Free Hand-drawing: if you can draw, this function will be very interesting. You can use the available brush to create your own arts or signature, making the shirt as a unique item.
+ Add QR Code: after creating QR code, you can add it to your design
+ Change or sort layers as customers wish with a powerful layer foundation
+ Free work with the online design: There are many supportive functions like zoom, view, or preview … added to the software. Customers can use these available buttons when they want to make their design more beautiful.
+ Use various fonts with 600+ fonts with various styles for customers to select.
+ Use the tool adjustable with any screens like Mobile Phone, Desktop, Laptop or Table
+ Easily design again: if shoppers have not comfy with their current design, they can process again
What a web-store owner can do:
+ Easy manage products with the online design. Products with online design on Front-end will be add on checkbox to distingue with Product without online design
+ Flexible config. You can set size upload, preview thumbnail size, thumbnail quality, show customer design in the cart, show customer design in order, admin notifications,…
+ Easily to be integrated your Magento theme
+ Easy view detail design of customer. After customer design, admin can view detail design of customer in order management page in backend
+ Accept or decline design and send an email. After receiving your design, Administrator will consider and send an email notification to customers to inform that their design is accepted or rejected.
As there goes a saying "hundred of hearing is not as a seeing", by going to the Live Demo (including 12+ Demos for you to discover more) to enjoy the Magento product online designer extension first.
You will find out advanced features that your T-shirt printing shop needs. This module ensures to attract more viewers as well as encourage them to do shopping on your site by offering them the endless inspiration of their creation.